The state-of-the art Core Lounge strengthens and tones upper abs, lower abs and obliques with its unique core-crunch movement! Core Lounge puts the user in the perfect position to target core muscles while supporting head, neck and body throughout the entire range of the crunch motions.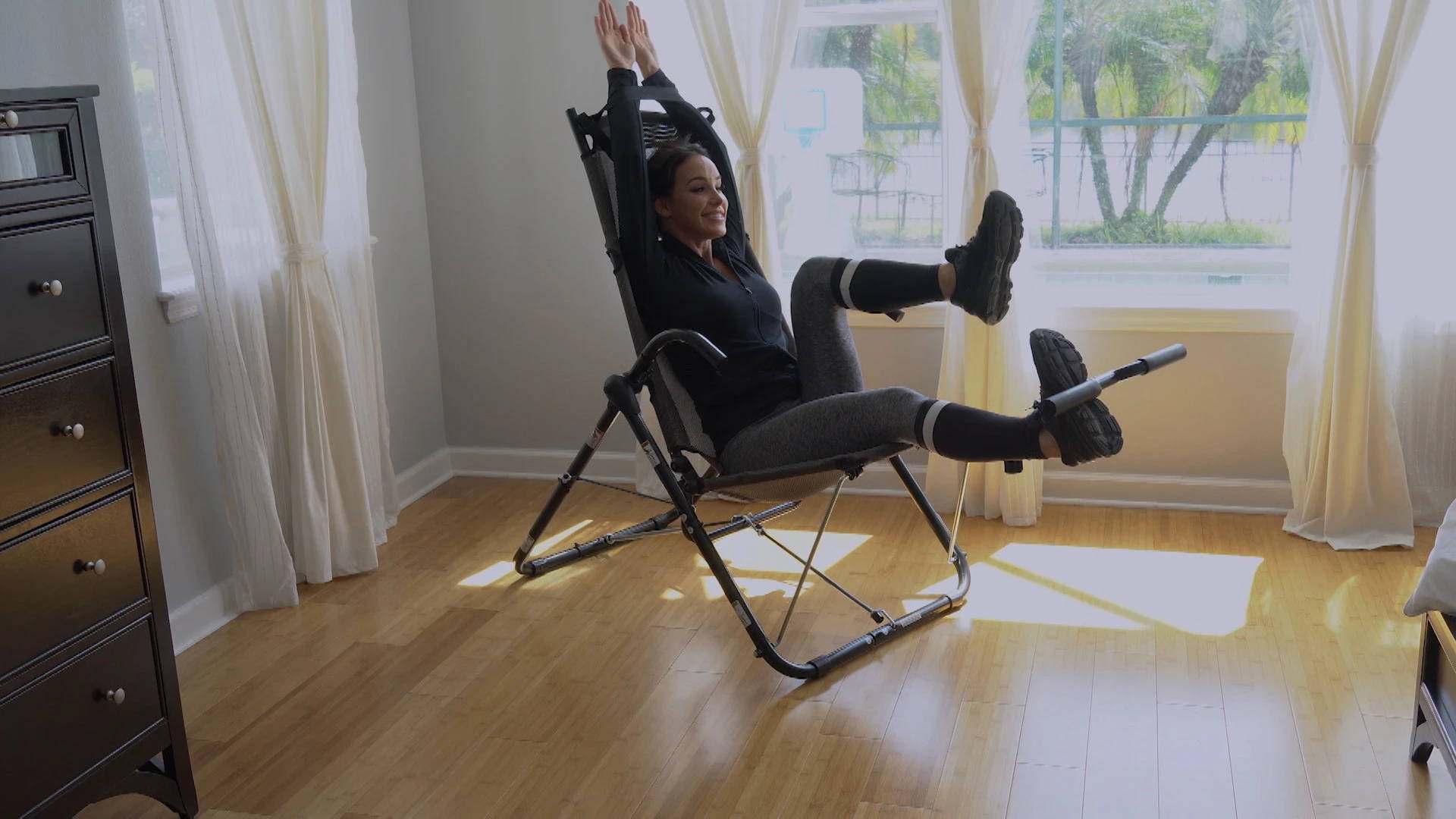 CORE LOUNGE ULTRA COMPLIMENTARY VIDEOS
Target your core muscles with the FITNATION Core Lounge Ultra workout chair. The full-body supported chair extends over 180 degrees and folds to simulate crunches. Comfort handles and custom foot grips help you maintain proper form while you work your way toward a better fitness routine.